Average mortgage size hits new high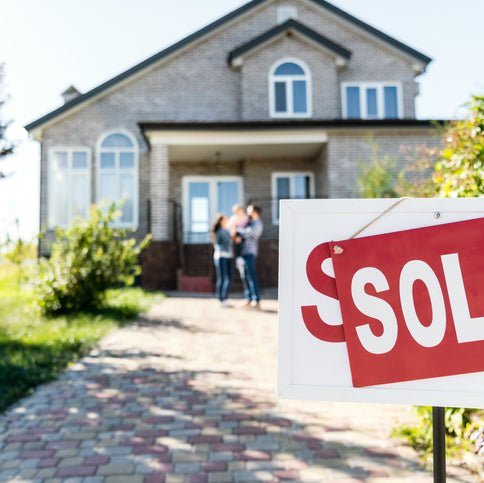 Is this a loan amount you can afford?
---
Key points
Last week, the average mortgage amount reached $418,500.
As rates rise, higher mortgages become less affordable.
You can use a mortgage calculator to estimate how much you can borrow.
---
It's no secret that house prices have generally been rising for over a year. This is because the demand for homes has been high, but there is not enough inventory for everyone. And whenever demand significantly exceeds supply, prices can skyrocket.
It is therefore not surprising to see that borrowers are taking out higher mortgages than ever to cope with rising house prices. Last week, the average mortgage size hit a record high of $418,500, according to the Mortgage Bankers Association.
But there's only one problem: Mortgage rates are starting 2022 higher than they were in 2021. And while borrowers may have stretched their budgets last year to buy a home, they benefited from lower mortgage rates to help offset their higher loan amounts.
Right now, mortgage rates are still quite competitive, historically speaking. But they are not as low as a year ago. This means that homebuyers who take on higher mortgages now risk finding themselves in over their heads and facing financial hardship as a result.
How Much Mortgage Can You Afford?
As a general rule, it's a good idea to keep your monthly housing costs at 30% of your net salary, or even less. These costs should include your mortgage payment, property taxes, home insurance premiums, and any other foreseeable recurring housing expenses (like homeowners association fees).
You can use a mortgage calculator to see how much loan you can afford based on the interest rate you think you qualify for and how much money you have for a down payment. Now, it's hard to determine what interest rate you'll get because rates can change from day to day. Additionally, the rate you qualify for depends on factors such as your credit score and where you live.
But if you look at average mortgage rates, you can get an idea of ​​the rate you may be offered, or at least use that as a starting point in your calculations. And from there, you can determine how much of a borrowing limit to set.
In fact, mortgage lenders themselves use formulas to determine how much loan you can qualify for. But it's important to run your own numbers and land on a number you're comfortable with.
A lender might, based on your income and other factors, decide that you qualify for a $450,000 mortgage. But if you're only comfortable borrowing $400,000, that's the limit you should stick to.
Will the average mortgage amount continue to rise?
Whether borrowers will continue to take out higher home loans will depend heavily on how house prices move in the coming months. If more inventory hits the market and home prices start to fall, buyers shouldn't have to borrow as much. But it's too early to tell when the housing stock will recover significantly to narrow the gap between supply and demand and make a solid dent in house prices.
A Historic Opportunity to Save Potentially Thousands of Dollars on Your Mortgage
Chances are interest rates won't stay at multi-decade lows much longer. That's why it's crucial to act today, whether you want to refinance and lower your mortgage payments or are ready to pull the trigger on buying a new home.
Ascent's in-house mortgage expert recommends this company find a low rate – and in fact, he's used them himself to refi (twice!). Click here to learn more and see your rate. While this does not influence our product opinions, we do receive compensation from partners whose offers appear here. We are by your side, always. See The Ascent's full announcer disclosure here.