BofA (BAC) agrees to settle mortgage lawsuit with Ambac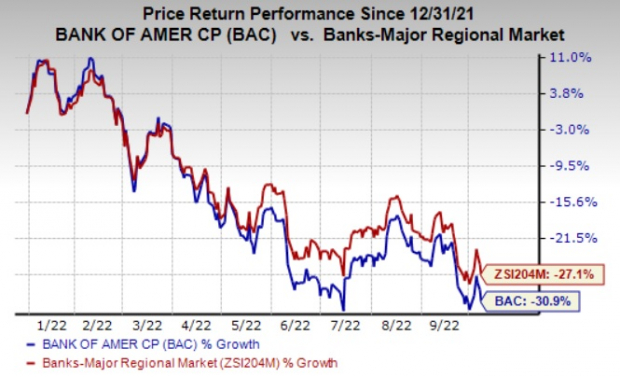 Bank of America CorporationBAC's latest fine will close the door to its last major mortgage bond litigation stemming from the 2008 financial crisis. BofA has agreed to pay $1.84 billion to resolve claims by bond insurer Ambac Financial, regarding residential mortgage-backed securities.
Ambac claims that between 2004 and 2006 it insured certain mortgage-backed securities backed by poorly underwritten Countrywide Financial loans. Countrywide is a lender that BofA acquired in 2008.
The Countrywide purchase placed BofA at the center of years of litigation over who was responsible for the collapse of the mortgage market. The bank has already paid more than $50 billion to settle regulatory investigations and litigation stemming from its purchase of Countrywide.
According to Ambac's claims, almost 80% of the loans were the product of poor underwriting standards or had other shortcomings that violated insurance agreements. Furthermore, Ambac claimed that BofA had not repurchased the loans as required.
So Ambac sought to recover billions of dollars in insurance claims it had paid to cover investor losses on Countrywide's loan-backed securities.
Ambac also alleged that Countrywide CEO Angelo Mozilo knew the majority of his mortgages were bad, but still encouraged employees to approve them as part of a goal to create one in three U.S. home loans. .
However, Countrywide's lawyers said Ambac carried out its own risk analysis when it agreed to insure the bonds and therefore should have been aware that the "securitisations presented significant payment risks".
Bank of America declined to comment on the settlement. Ambac CEO Claude LeBlanc said the company "is very pleased to have reached this settlement."
Notably, the $1.84 billion settlement is expected to result in third-quarter pretax expenses of $354 million for BofA. According to a company filing, the expense translates to 3 cents per share.
So far this year, BofA shares have lost 30.9% compared to the industry's 27.1% decline.
Image source: Zacks Investment Research
Currently, BAC carries a Zacks Rank #3 (Hold). You can see the full list of today's Zacks #1 Rank (Strong Buy) stocks here.
Other financial companies subject to legal action
The Securities and Exchange Commission ("SEC") and the Commodity Futures Trading Commission ("CFTC") penalized several major Wall Street banks (including Bank of America) for "widespread and long-standing failures" in the maintenance and keeping records of electronic communications between merchants and their customers.
Some of the big names are Barclays, Citigroup, Credit Suisse, Goldman Sachs GS and Morgan Stanley MRS. Bank of America faced the biggest fine of $225 million, while others including MS and GS were ordered to pay $200 million each.
7 best stocks for the next 30 days
Just Released: Experts distill 7 elite stocks from the current Zacks No. 1 Ranking 220 Strong Buys list. They consider these tickers "most likely for early price increases."
Since 1988, the full list has beaten the market more than 2 times with an average gain of +24.8% per year. So be sure to give your immediate attention to these 7 handpicked ones. Discover them now >>
Want the latest recommendations from Zacks Investment Research? Today you can download 7 best stocks for the next 30 days. Click to get this free report
The Goldman Sachs Group, Inc. (GS): Free Stock Analysis Report
Bank of America Corporation (BAC): Free Stock Analysis Report
Morgan Stanley (MS): free stock analysis report
To read this article on Zacks.com, click here.
Zacks Investment Research
The views and opinions expressed herein are the views and opinions of the author and do not necessarily reflect those of Nasdaq, Inc.