City offers rent and mortgage assistance again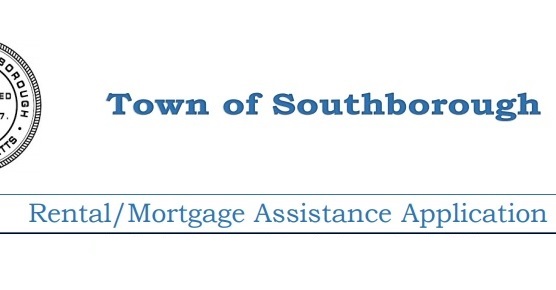 The City is renewing its rental/mortgage assistance program. This week, the City announced a new round of funding available to help residents in financial difficulty pay their rent/mortgage. It applies to current payment needs or overdue payments from 03/01/2020 until 12/01/2021.
Funds can be used for up to six months of rental or mortgage assistance. Applications are accepted on a rolling basis until December 1st.
Other details appear to be the same as the original round.
The program is open to households (including individuals) who have resided in Southborough for at least six months. To qualify, your income must have been reduced by the pandemic (and you cannot already receive government-funded housing assistance).
There are household income limits based on income below 80% of the region's median income, adjusted for family size. Payments are capped based on the size of the home. Funds cannot be used for mortgage escrow or home insurance.
The intention is that funds donated by the City will be reimbursed by the federal government through the CARES Act.
Click here for detailed criteria and application. The form indicates that residents wishing to receive a hard copy of the application should contact Selectman Chelsea Malinowski at [email protected] or by calling 508-485-0710 ext. 3000 and leave a message.