JP officials provide emergency rent and mortgage assistance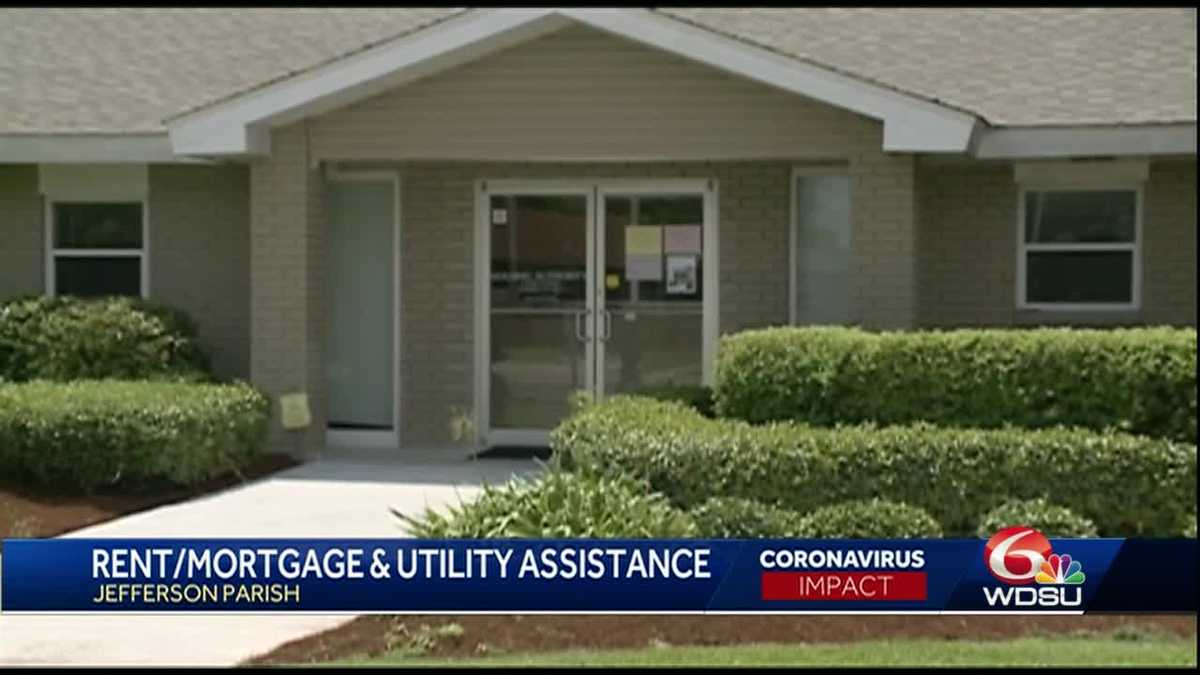 Jefferson Parish Community Action Programs, in partnership with the Jefferson Parish Community Development Department, provides rental, mortgage, and utility assistance to eligible residents of Jefferson Parish who are facing difficulties due to the coronavirus pandemic. Residents must meet eligibility criteria established by the Community Services Block Grant (CSBG), HUD's Tenant-Based Rent Assistance (TBRA) program, and the Home Energy Assistance Program at low income (LIHEAP), according to parish officials. Parish officials said applicants should not apply for both CSBG and TBRA as they can only apply for one of these programs/grants. In addition to the rental/mortgage assistance available, applicants can also apply to receive utility assistance through LIHEAP. All programs will be available for a fixed term or until the funds have been expended. CSBG is providing one-time rent/mortgage payment assistance to those who have not already received assistance in 2019. CSBG applications are open June 8-26, 2020. TBRA is providing assistance to rental until December 31, 2020; however, recipients must be willing to participate in case management activities. TBRA applications will be open from June 29 to July 31, 2020. LIHEAP provides ongoing assistance with energy costs. Those requesting assistance must be a resident of Jefferson Parish who is not a Section 8 beneficiary. arrears on their bills, in addition to valid ID and social security cards for all household members over 18, proof of residency, current lease agreement, proof of income and a current copy of food stamps, if applicable. Applications are available online and at Jefferson Parish community centers. Completed applications and supporting documents should be brought to the local community center drop box, and appointments will be scheduled to finalize processing, which may take up to (30) days. See attached for a complete list of community centers and additional information and eligibility requirements. The TBRA program, operated by the Jefferson Parish Community Development Department, does not start until June 29, 2020; a phone number will be provided closer to the start of the program.CLICK HERE for a request for CSBG program assistanceCLICK HERE for a request for CSBG emergency rent/mortgage assistanceCLICK HERE for a TBR application packageCLICK HERE for a LIHEAP request or visit www.jeffparish.net/departments/jeffcap/liheap for more information
JEFFERSON PARISH, Louisiana —
Jefferson Parish Community Action Programs, in partnership with the Jefferson Parish Community Development Department, provides rental, mortgage, and utility assistance to eligible residents of Jefferson Parish who are facing difficulties due to the coronavirus pandemic.
Residents must meet eligibility criteria established by the Community Services Block Grant (CSBG), HUD's Tenant-Based Rent Assistance (TBRA) program, and the Home Energy Assistance Program at low income (LIHEAP), according to parish officials.
Parish officials said applicants should not apply for both CSBG and TBRA as they can only apply for one of these programs/grants.
In addition to the rental/mortgage assistance available, applicants can also apply to receive utility assistance through LIHEAP.
All programs will be available for a fixed term or until the funds have been expended.
CSBG is providing one-time emergency rent/mortgage payment assistance to those who have not yet received assistance in 2019. CSBG applications are open June 8-26, 2020. TBRA is providing assistance to the rent until December 31, 2020; however, recipients must be willing to participate in case management activities.
TBRA applications will be open from June 29 to July 31, 2020. LIHEAP provides ongoing assistance with energy costs. Those requesting assistance must be a resident of Jefferson Parish who is not a Section 8 beneficiary. arrears on their bills, in addition to valid ID and social security cards for all household members over 18, proof of residency, current lease agreement, proof of income and a printout of current food stamps, if applicable.
Applications are available online and at Jefferson Parish community centers. Completed applications and supporting documents should be brought to the local community center drop box, and appointments will be scheduled to finalize processing, which may take up to (30) days. See attached for a complete list of community centers and additional information and eligibility requirements.
To apply for LIHEAP energy assistance or a one-time CSBG emergency rent/mortgage payment or for more information, residents should call JeffCAP at 504-736-6900. The TBRA program, operated by the Jefferson Parish Community Development Department, does not start until June 29, 2020; a phone number will be provided closer to the start of the program.
CLICK HERE for a request for assistance from the CSBG program
CLICK HERE to apply for CSBG emergency rent/mortgage assistance
CLICK HERE for a TBRA application package
CLICK HERE for a LIHEAP application or a visit www.jeffparish.net/departments/jeffcap/liheap for more information