KCAO offers rental/mortgage assistance | News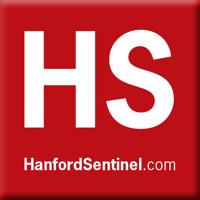 HANFORD – Residents of Kings County who have fallen behind on their rental or mortgage payments may now be able to get relief through a financial assistance program.
Community action organization Kings is providing rental or mortgage financial support to help individuals and families impacted by COVID-19.
Joey Cox, director of response prevention support services at KCAO, said anyone residing in Kings County who is behind on their rent or mortgage payments due to a COVID-19-related event and who falls within the 200% poverty bracket is eligible for the program. This includes those who have or have had the disease, have lost their jobs due to the pandemic, or have had their income reduced due to COVID-19.
The program will pay up to three months' mortgage or rent for eligible applicants, which Cox says will be paid directly to the landlord or mortgage lender. Applicants must be able to provide a W-9 from the landlord or mortgage lender.
"It provides financial relief to families, even if only a little," Cox said, adding that the program will keep families in their homes and prevent possible homelessness.
Initially, when the program began, applicant eligibility was based on the federal poverty line of 100%, but changes at the state level have allowed KCAO to work with people who are at the poverty line by 200%. For example, the annual income threshold for a family of four is about $52,000 at 200% poverty, compared to about $26,000 at 100%.
With this expansion, services are open to many more people, said KCAO executive director Jeff Garner.
Garner said the funding for this program came as part of the first funding round of the CARES Act (Coronavirus Aid, Relief and Economic Security Act). He said community action agencies across the country have received a share of funding through the Community Services Block Grant. He said KCAO's share was just over $400,000 intended to help those affected by COVID-19.
In addition to using a portion of the funds to clean and disinfect the organization's shelter, Garner said a program has also been put in place to help residents who have fallen behind on their water bills, which that the organization usually does not provide.
"We have linked these two service areas together, so if someone asks for rental assistance, it is very likely that they are behind on their water bill or vice versa, so we try to connect them to these two resources," Garner mentioned. "It's good that we are able to expand our services in these areas."
In the program's short time, Cox said about $30,000 was paid out, with more than $100,000 left to spend.
"To date, we've actually helped 21 households with rent assistance and three households with mortgage assistance," Cox said. "At the end of the day, it's really going to make a huge difference."