Rent and mortgage assistance available through Rappahannock United Way | Local News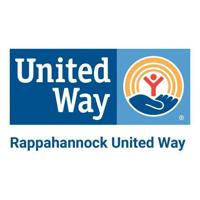 Federal moratoriums on evictions have expired or been rescinded, but eligible residents of Fredericksburg and Stafford County can still apply for financial assistance with rent and mortgage payments through Rappahannock United Way.
United Way's Rent and Mortgage Assistance Program is available for individuals and families who have been financially impacted by the pandemic, whether through job loss or reduced hours work; loss of child or spousal support; an increase in expenses due to COVID-19, i.e. childcare costs or medical expenses; or incapacity for work due to COVID-19 or a high risk of serious illness due to the virus.
Families or individuals must also live in Fredericksburg or Stafford, have an annual income at or below 80% of the median income for the area, which equates to $57,650 for an individual and $82,300 for a family of four people.
Tenants must also pay rent at or below fair market, which is $1,548 for a one-bedroom residence and $1,765 for a two-bedroom residence.
Rappahannock United Way's ALICE Assistance Fund is also available to residents of other local jurisdictions. This fund provides one-time assistance to cover the cost of basic needs, including housing and transportation.
Those interested in applying for assistance through either fund can contact United Way at 540/373-0041, ext. 300.